Products You May Like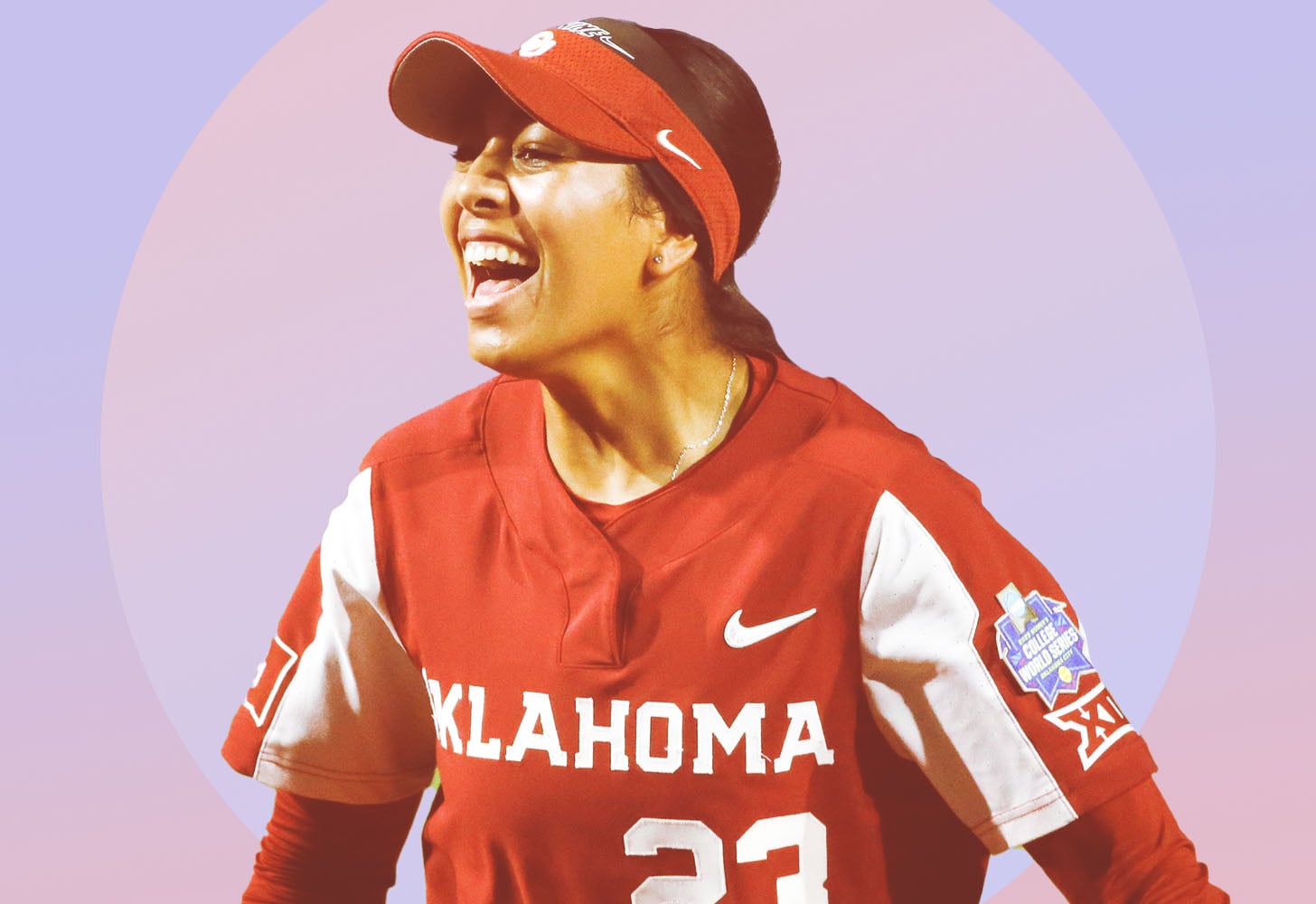 Tiare Jennings, 21, is a senior who plays softball at the University of Oklahoma. She made a big splash when she was a freshman and was named NFCA National Freshman of the Year and Softball America Freshman of the Year and was selected as a first-team All-American.
As part of POPSUGAR's series highlighting young athletes making their mark, Jennings reflected on navigating being a college athlete and more. Read it all, in her own words, below. And to hear more athletes' stories, check out For the W.

---
I started playing softball when I was 4, but I grew up playing a lot of sports: softball, soccer, volleyball, basketball. I've done it all. I played multiple sports in middle school, and then in high school, I played volleyball and softball. But in middle school, I knew eventually I had to pick one, and at that time, it was between softball and soccer. My mom played soccer in college, so she really wanted me to play soccer, but my older cousin, Kehlani Jennings, played softball at University of California and Santa Barbara, and I grew up going to her games and looking up to her, so I knew that I wanted to play softball.
My day-to-day right now looks like waking up in the mornings and going to lift at 7 a.m. I have two classes a day, so I have back-to-back classes and then practice. It's usually around from 2-5, and then I go home and get to relax, cook dinner, do a little bit of a Bible study, and then do homework. It's busy, but it's fun.
"We are so much more than what everyone else thinks we are."
When I first started playing softball in college, I don't think I realized how big time management would be. I didn't realize how long I'd be at the field. I'm doing so much focused on softball, but at the same time, I have to get my studies done — it's about being a student-athlete. I'm pretty much busy every single second of the day, doing either softball or something for school.
I knew it was going to be hard, but I definitely take advantage of off days and that time I get to myself. I've been getting into facials recently. A lot of our team goes fishing; I've been fishing ever since I got to Oklahoma, so we like to do that a lot. Our team gets together for Bible study. We also just watch movies and relax with one another.
Our team dynamic is just so much fun. I've never had this much fun with a team. You always think of how there might be issues with certain girls, but this team is like a sisterhood. We all get along so well. In my four years, I've made the best of friends. It's literally like having 20 sisters, and I wouldn't have it any other way. And on the field, I think it shows how close we are.
In terms of my future, I definitely want to play professionally for a couple of years, I can't say how long, but that's definitely on my goal list. I also want to get into name, image, and likeness, because I major in sports business. I'm hoping that I can help college athletes get paid more, especially for women, because we often get overlooked. I definitely want to put women on the map and help with NIL. Building your brand is something that's huge and something I had to learn about, that comes with the social media part of it. Personally, I've never been super on social media, but now I get to be on a platform where I can express my views, express my beliefs, my faith. It's cool to build myself and my brand. It's just a very cool time for women's sports.
Still, it's important for women athletes to know that sports isn't who you are; it's what you do, but we are so much more than what everyone else thinks we are.
Image Sources: Getty / Ian Maule and Photo Illustration: Ava Cruz