Products You May Like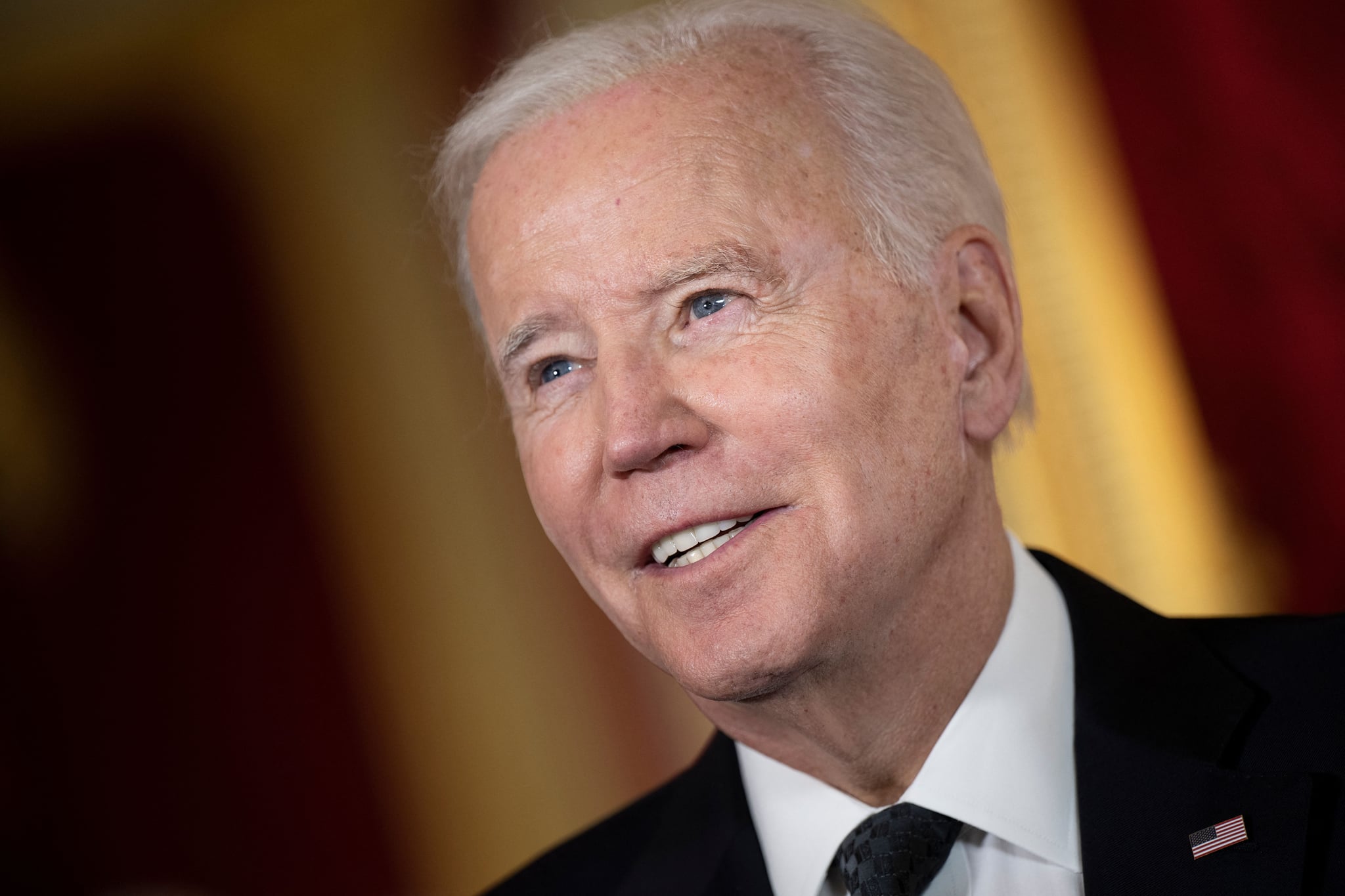 President Joe Biden has officially signed a bipartisan congressional resolution to end the COVID-19 national emergency, one of the two emergency declarations made in response to the pandemic. This news comes a month before the national emergency declaration was set to expire on May 11, alongside the public health emergency. The public health emergency will remain intact until the scheduled end date.
The White House didn't go into much detail in its statement, simply releasing a one-line announcement reading: "On Monday, April 10, 2023, the President signed into law: H.J.Res. 7, which terminates the national emergency related to the COVID-19 pandemic." But in speaking to CNN, an unnamed White House official elaborated, telling the news organization, "Since Congress voted to terminate the National Emergency earlier than anticipated, the Administration has worked to expedite its wind down and provide as much notice as possible to potentially impacted individuals."
Many are taking to social media to express their thoughts and concerns about the upcoming changes.
"Experts have said the end of the emergency will have a 'limited impact,' despite the White House warning earlier this year it 'would create wide-ranging chaos and uncertainty throughout the health care system,'" tweeted Amesh Adalja, MD, senior scholar at the Johns Hopkins University Center for Health Security. Others expressed concern over how quietly the change was made. "I didn't hear anything about this?" tweeted Christopher Redfearn, a Fort Meyers-based news anchor.
So what exactly does the "wind down" plan entail, and what will life look like when both the national and public health emergencies are over?
What Does It Mean That the COVID National Emergency Is Over?
The administration has reportedly been working with various agencies to reestablish "normal" procedures for months. With the national emergency coming to an end, certain temporary programming will wind down, too. This includes putting an end to some waivers for federal health programs, per Politico, as well as the Department of Housing and Urban Development's COVID-19 mortgage forbearance program, per NPR.
This change won't impact the benefits of the public health emergency. "To be clear, ending the National Emergency will not impact the planned wind-down of the Public Health Emergency on May 11," an official told CNN — which is what allowed the government to provide life-saving resources throughout the country, including COVID-19 tests, treatments, and vaccines at no charge.
Once the public health emergency ends in May, CNN reported, Medicare and state Medicaid beneficiaries will face out-of-pocket costs for at-home testing and all treatment. Those with private insurance could face out-of-pocket charges for lab tests. However, COVID-19 vaccinations will still be free for those with Medicare, Medicaid, or insurance even when the public health emergency ends. Pfizer and Moderna have also agreed to provide free COVID vaccines to people without insurance via their patient assistance programs, The Washington Post reported.
In terms of telehealth benefits, "Congress has ensured in its year-end spending plan that most Medicare telehealth flexibilities will remain in place until December 2024," according to The Washington Post. For those with private insurance, changes will vary by plan, along with telehealth prescription coverage.
Immigration policies will also change after May 11. Up until now, Title 42 has been in effect, allowing authorities to easily expel undocumented migrants in the US. According to The Washington Post, the change will allow them to "remain in the US at least temporarily in order to make long-shot bids at gaining asylum, available to people who can show they have a legitimate fear of persecution at home."
So, Is the COVID Pandemic Over?
In a "60 Minutes" interview in September 2022, the president acknowledged that the US has a "problem with COVID" but went on to say, "We're still doing a lot of work on it. It's — but the pandemic is over." And in April 2022, Anthony Fauci, MD, then the director of the National Institute of Allergy and Infectious Diseases, told The Washington Post he believed the US was in a "transitional phase" between pandemic and endemic.
That being said, as of early April, COVID has killed more than 1.1 million people in the US, and it continues to kill about 250 people a day, according to data from the Centers for Disease Control and Prevention (CDC). The end of the national emergency and the upcoming end of the public health emergency do not negate the fact that COVID is still prevalent and impacting many. While COVID guidelines have been relaxed for quite some time, it's important to evaluate your own health risks and conditions (as well as those around you) when it comes to protecting yourself and others from the virus.
— Additional reporting by Melanie Whyte