Products You May Like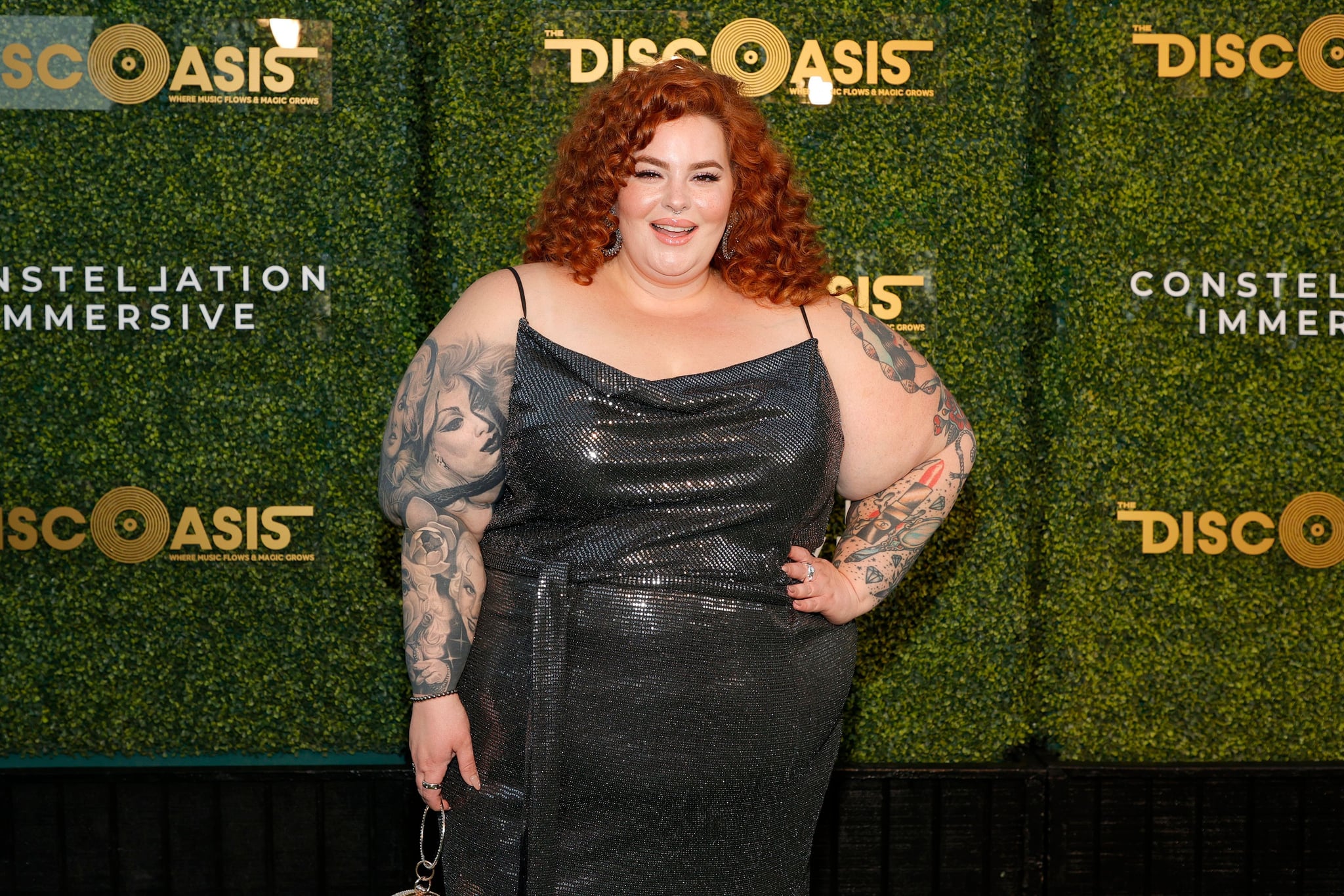 Tess Holliday and Ashley Graham have been celebrated as an inspiration for their work as both body activists and models. But this week, Holliday spoke out about being "inspo" for a different reason. After receiving a Google alert that Brazilian Butt Lifts (BBLs) were trending, Holliday discovered that fans were using her image and Graham's as references for the plastic-surgery operation.
On Thursday, Holliday used her TikTok platform to warn fans not to change themselves to align with fluctuating body expectations. "I'm just here to remind you guys that these are trends," Holliday said. "Don't do anything to your body to fit into a trend. Don't do it."
The 37-year-old model and body activist says she's not shaming anyone who has undergone plastic surgery. "I am pro plastic surgery, I'm pro do whatever you wanna do with your body," she says in the video. She even acknowledged in the caption that she has had lip fillers and botox in the past. "But plz remember that some of these procedures are life threatening & do your research if you do' love yall!," she writes.
@tessholliday

Yes I got lip filler yearsss ago and I get Botox occasionally for ME 💞 but plz remember that some of these procedures are life threatening & do your research if you do' love yall! 💓 #effyourbeautystandards
In 2018, after a rise in procedure-related deaths, multiple plastic-surgeon societies issued a warning that the risk of death for BBLs is "far greater than any other cosmetic surgery." Yet according to the New York Times, it's currently the fastest growing cosmetic surgery in the world with more than 60,000 procedures completed in the US last year.
Holliday's response comes a few days after The New York Post reported on a recent study that claimed "plus-size models are driving a new plastic surgery trend." Using social media data, the medical journal Cureus correlates the rise in butt lifts and breast implants to a shift in beauty standards and ideal body size.
American beauty standards plague many who struggle with body image, including Holliday herself. Last year she shared on Twitter that she was in recovery from anorexia, and in April Holliday posted on her Instagram about how the eating disorder is "almost debilitating" and "sometimes takes so much work & energy just to be able to leave the house." The photos she shared were some of the first she had taken in a while where she says "I saw myself in them & was kind."
Holliday continues to champion staying present in your body without self-doubt or judgement. "I was told my entire life that how I am was not good enough, and I have made money off of how I am," she says in her recent TikTok. "So don't change it. If you want to, great, but don't feel like you have. You're perfect as you are."
If you or someone you know is battling an eating disorder, please contact the National Eating Disorders Association (NEDA) at 1-800-931-2237 or go to NationalEatingDisorders.org.