Products You May Like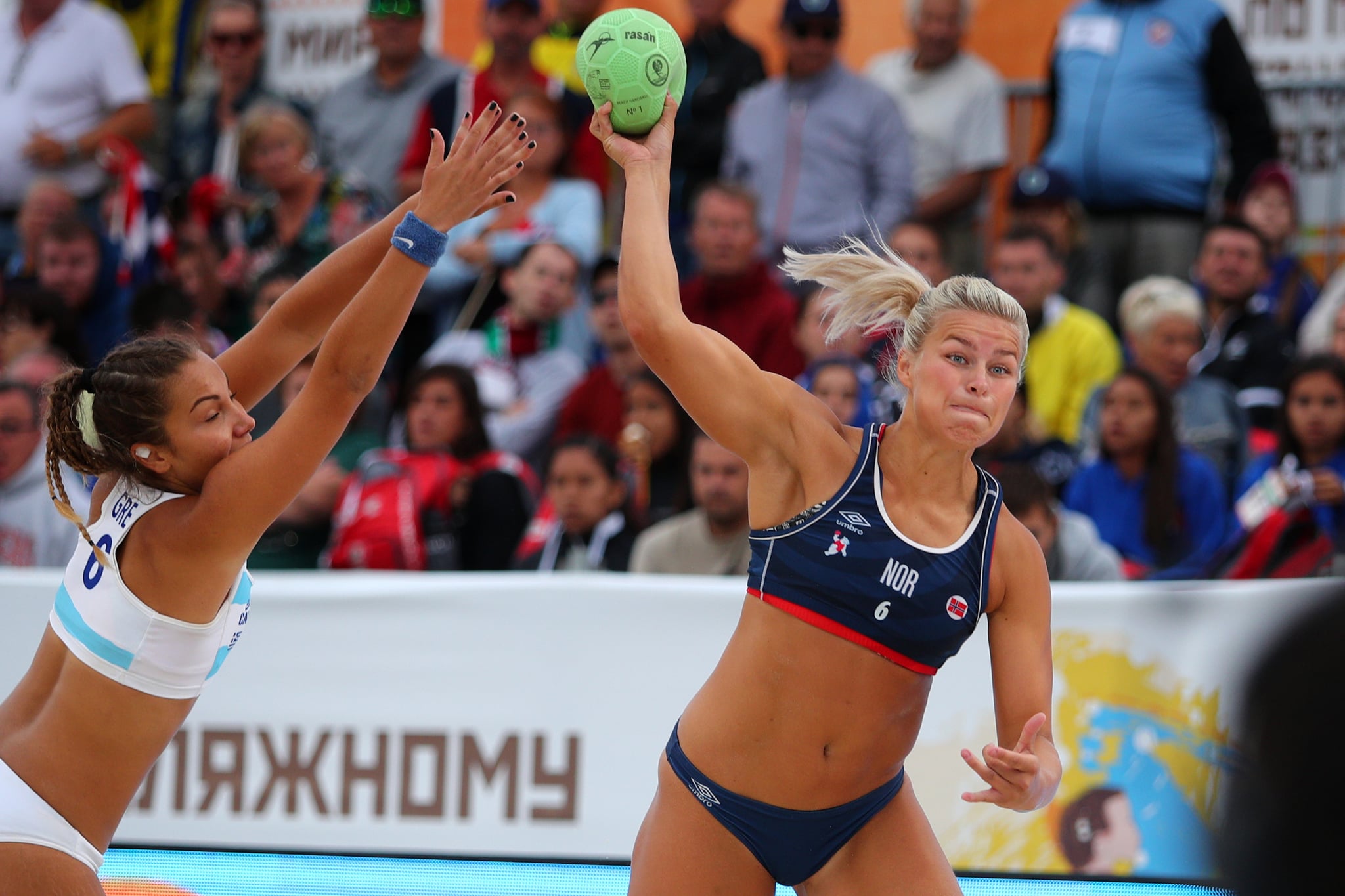 In July, the Norwegian women's beach handball team drew international attention when the athletes refused to wear the sport's mandatory bikini uniforms — and were fined as a result. Months later, their bravery has paid off. Per a change in the International Handball Federation rule book, women will now be required to wear fitted shorts during competition instead of bikinis.
The bikini rule smacked of sexism from the get-go, particularly because men's beach handball players have always been permitted to wear loose shorts and tank tops that cover their whole torso. The women, though? They were specifically required to wear bikini bottoms "with a close fit and cut on an upward angle toward the top of the leg" and tank tops that showed their midriff. When Norway's team chose to break the rules and wear shorts during a match in July, each player was fined 150 euros as punishment, causing an uproar in the international sports community.
Now, though, the long journey to change these rules — Norway had been pushing for it since 2006 — will end in success. As of January 2022, women will be able to wear "short tight pants with a close fit" and a "body fit tank top" during games, with no requirement on length. In a call with NBC News, Norwegian Handball Federation President Kare Geir Lio praised the change as "a real and symbolic step" away from gender inequality in handball. The women players he spoke with agreed that they can play better in shorts and are "very satisfied" that they can now choose the length, he said.
It was the women of team Norway's protest, and the unexpected spotlight it turned on the sport, that helped convince the federation to make this long-needed change, which was agreed upon in early October. "I think it's good for the game, but first of all, it's good for the women," Lio said, "and it's good for how we treat each other in sports." Even though athletes shouldn't have to speak out to get equal treatment (see: the "weight rooms" provided to NCAA women's basketball players), it shows what kind of wholesale change is possible when they come together to fight for equality in sport.