Products You May Like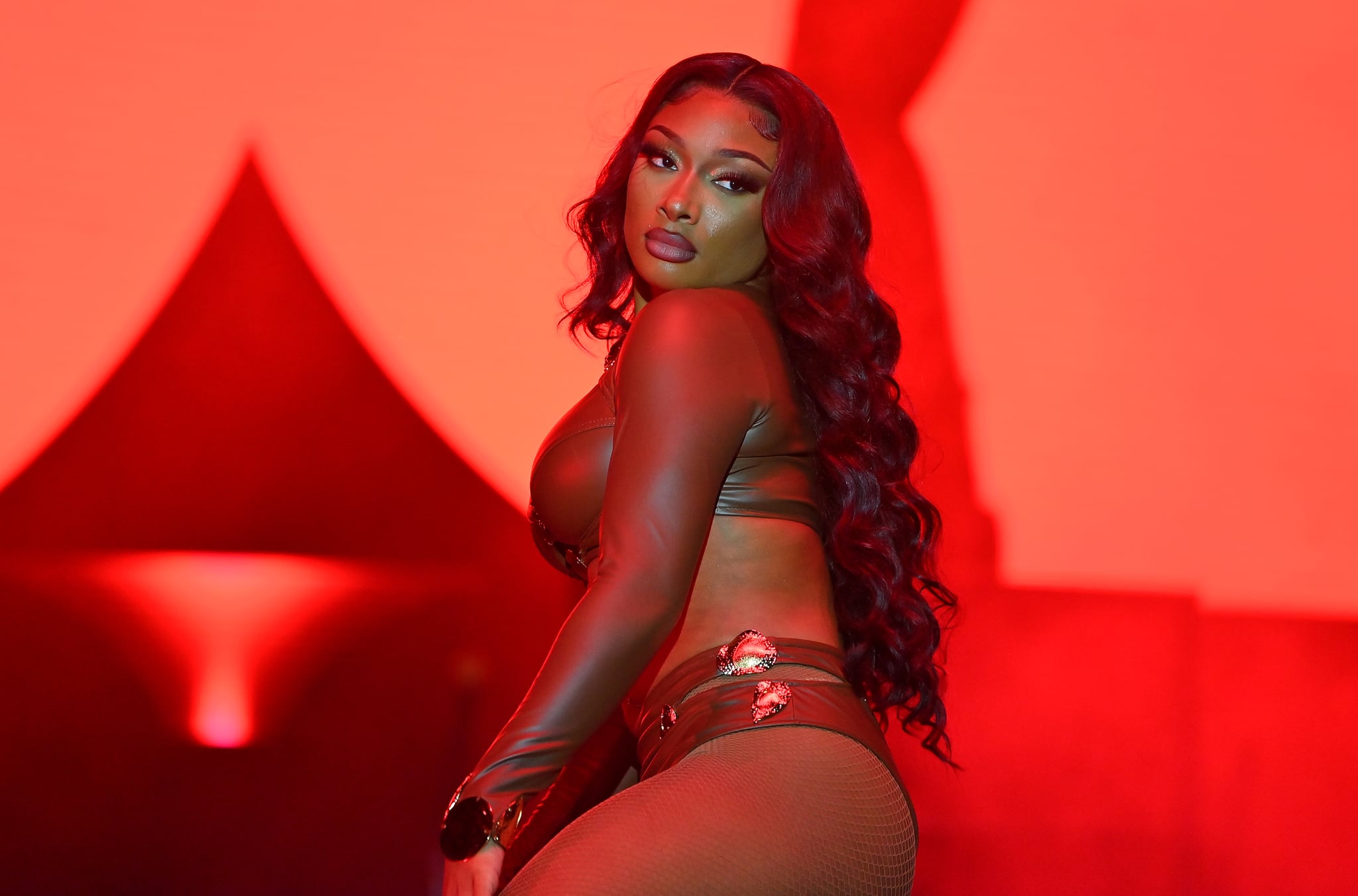 If you follow her on any social media, you know that Megan Thee Stallion has a heck of a workout routine. Her usual training consists of heavy weightlifting, functional strength work, dynamic full-body conditioning, and plenty of rest-interval twerking.
While Megan Thee Stallion's workout routine alone is worth envying (and replicating, if you can keep up), so is her workout style. The rapper is through and through a Nike girlie; she's worked with the brand before to launch a training program on the Nike Training Club app, and the trademark swoosh shows up all over her workout apparel. Megan's most-worn workout 'fits (at least according to her social media) include the Nike Pro Shorts ($30) and, most notably, a pair of Nike Free Metcon 5 Training Sneakers ($120).
Not only do the sneakers look good, but they're also perfect for the types of workouts Megan does. They're a hybrid between Nike Met Cons (the brand's signature CrossFit shoe, with a flat and rigid base) and the Free series (shoes designed for all types of training). As a result, you get a solid platform for strength work, but with the flexibility you need to do moves like lunges, burpees, planks, and even treadmill work.
@theestallion

This month im trying to build this bootyyy💪🏽💪🏽💪🏽💪🏽 🍑🍑🍑🍑
Even one of our favorite Peloton instructors, the legendary Jess Sims, approves. She wears the same sneakers to teach a lot of her strength classes on the platform. "These are my favorite training shoes for both strength and bootcamps, which is tough to find," Sims tells POPSUGAR. "It's so rare to find a shoe that is flat and stable enough to use for strength classes — think: single-leg deadlifts — and be comfortable enough to run a couple miles in; for my Saturday60 bootcamp, it's perfect for 10 minutes of strength, 10 minutes of running, repeated six times."
The roomy toe box means your feet can spread out and grip the floor, and they don't have too much of a heel-to-toe drop, so you have a stable base. "They really provide balance and cushion while keeping the feet as close to the floor as possible," Sims says.
Whether you're a Sims fan, a Megan Thee Stallion fan, or just in the market for a new workout shoe that can do it all, these Nikes are a good bet.