Products You May Like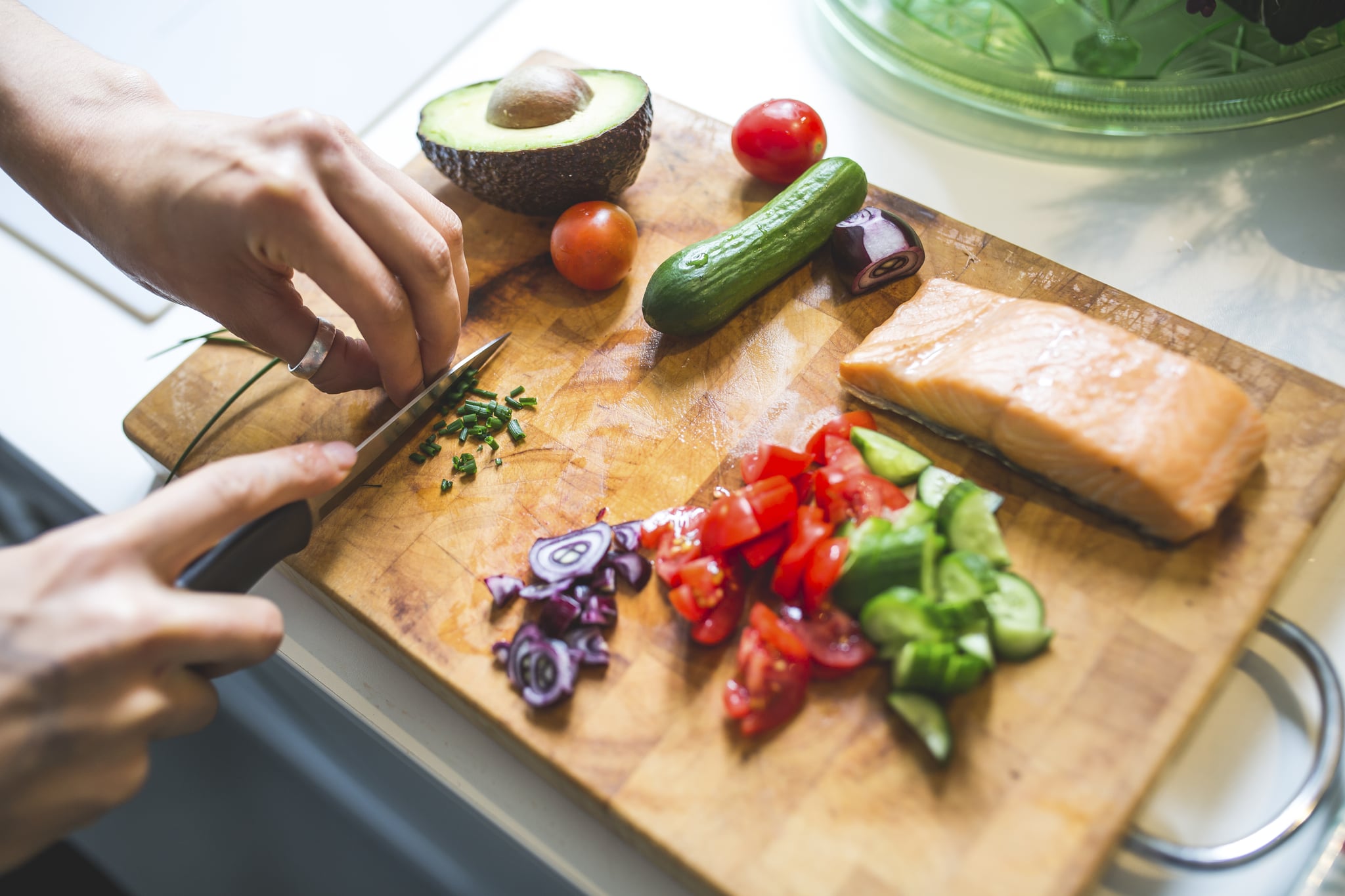 Whether you're trying to lose weight or simply adopt a healthier lifestyle, being mindful of your calorie intake may be helpful in reaching your goals. But while you probably know that a good portion of your calories should come from dinner, you may be wondering exactly how much you should be eating just a few hours before bed. Unfortunately, the answer isn't one-size-fits-all.
"The number of calories to eat for dinner can vary greatly from person to person and their individual nutrition goals and body composition," Mackenzie Burgess, RDN, a registered dietitian nutritionist and recipe developer at Cheerful Choices, told POPSUGAR, adding that someone who's petite will have very different calories needs than a bodybuilder. "However, a good starting point may be around 500 to 700 calories," Burgess said.
Calories aren't everything — when it comes to eating healthfully, it's all about balance. "Since dinner is generally the largest meal of the day, you want to make sure you're getting an adequate amount of protein, carbohydrates, veggies, and healthy fats on your plate," Burgess explained. "This might look like a power bowl filled with four ounces of salmon, half a cup of brown rice, and two cups of broccoli cooked in one tablespoon of olive oil," which would be around 500 calories. (Visually, think of filling half your plate with nonstarchy vegetables, a quarter with lean protein, and a quarter with grains or starchy vegetables, with some healthy fats mixed in.) "This balance not only keeps us feeling fuller longer, but it also allows us to nourish our bodies with essential nutrients," Burgess said.
If your personal goals require you to figure out exactly how many calories you should be eating during the day, seek the advice of a registered dietitian nutritionist (abbreviated as RD or RDN). Why? "They undergo a rigorous education, internship, and state exam before becoming credentialed, so they know their stuff," Burgess explained. "Dietitians have been trained on how to calculate individuals' calorie needs based on activity level, body type, lifestyle, and other factors."
Finally, be wary of advice from non-experts. "While there are many helpful accounts out there nowadays, you likely shouldn't be taking personalized advice from self-proclaimed health experts with no credentials," Burgess warned. "This can get especially tricky with the term 'nutritionist,' which is not so clearly defined. While most nutritionists have some beneficial knowledge in nutrition, they likely should not be giving in-depth education or advice on specific calories to consume per day."