Products You May Like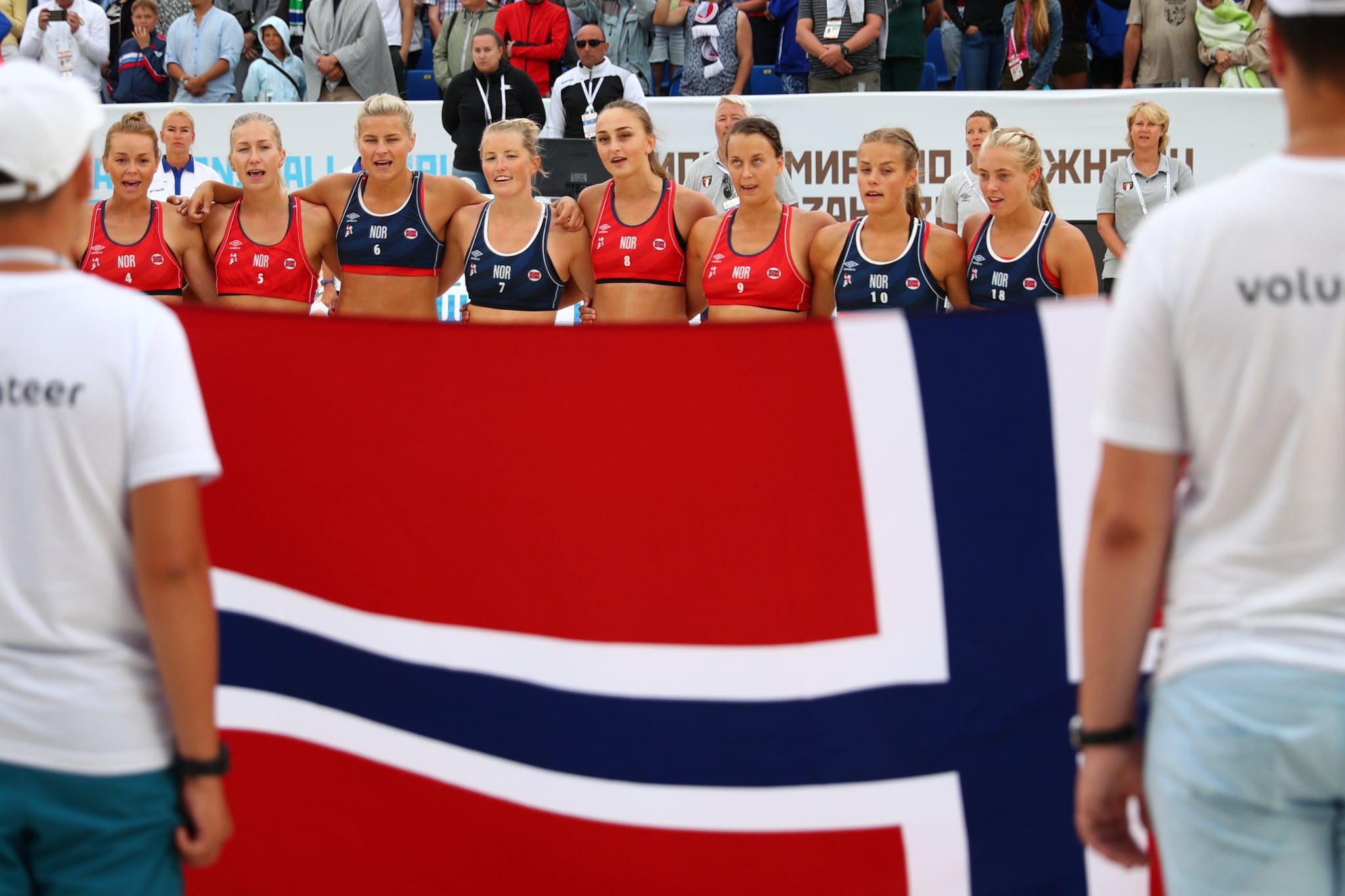 Four weeks ago, Norway's beach handball team were fined 150 euros (about $177 each) by the European Handball Federation for wearing shorts instead of their required bikini uniforms for the bronze medal game at the European Beach Handball Championships in Bulgaria. The fine caused outrage across the globe with a petition being created to reconsider the uniform requirements and even catching the attention of celebrities like Pink, who offered to pay the athletes' fines.
After years of beach handball players expressing their feelings on the rules, it seems that this most recent attention might finally be getting the message across and some much-needed change on the cards. On Aug. 12, Hassan Moustafa, the president of the International Handball Federation, said that the new rules were "very likely" to be established, reported the New York Times. The European Handball Federation has already stated that uniform discussions won't happen until the federation's international meeting in November.
The recent coverage has highlighted the double standards many athletes face when it comes to men's versus women's uniforms in various sports. Many women report feeling uncomfortable competing in, or having officials commenting on, their bikini-style underwear compared to their male counterparts. Let's hope the federation reconsiders changes to the current outdated athlete uniform.