Products You May Like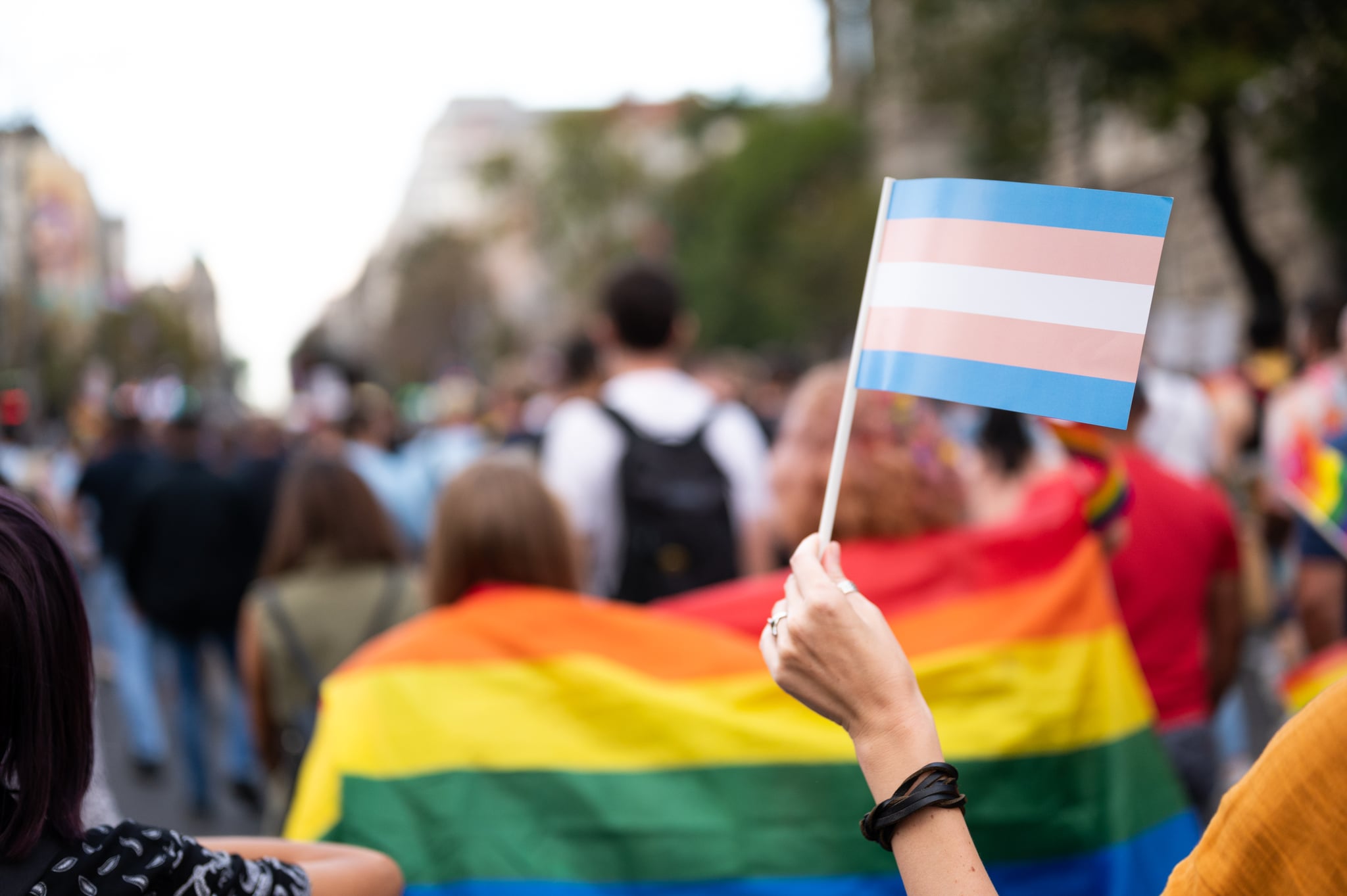 In recent years, conservative politicians have made extreme efforts to restrict access to gender-affirming care. In one example, they directed state health agencies to treat gender-affirming care for trans minors as "child abuse." In another case, they required middle school and high school athletes to show proof of their assigned sex at birth. Most recently, they prohibited discussion of gender identity and sexual orientation in the classroom. But last week, a landmark federal law may have helped set a precedent that could protect transgender people who experience gender dysphoria.
On Aug. 24, a panel of the Fourth US Circuit Court of Appeals announced the decision that the 1990s Americans with Disabilities Act (ADA) extends to people with gender dysphoria. This effectively reversed the federal ruling in Kesha Williams v. Stacey Kincaid, where Williams, a transgender woman, sued the Fairfax County sheriff in Virginia for intentionally misgendering her and housing her in a jail with men. (The court originally ruled against Williams.)
By acknowledging gender dysphoria under the ADA, it sets a precedent that gender-affirming treatments should be a part of standard medical care. Yet with gender-affirming care like hormone-replacement therapy under attack, it's more important than ever to better understand what gender dysphoria is, how the ADA can protect trans people, and why this ruling is a huge win for human rights.
What Is Gender Dysphoria?
Gender dysphoria is a health condition listed in the Diagnostic and Statistical Manual of Mental Disorders (DSM) that is categorized as "psychological distress." It's what happens when a person's assigned sex at birth does not align with their gender identity, creating feelings of anguish and intense emotional pain. And though gender dysphoria's diagnosis in the DSM makes it easier for some transgender people to access medical care by acknowledging it as an actual health condition, it can also be controversial. Some people argue that it pathologizes gender dissonance and contributes to the stigma that being trans is a "mental illness," which is not the case.
Regardless, it's important to note that not every transgender person experiences dysphoria, and it varies in severity from person to person. In the case of Kesha Williams vs. Stacey Kincaid, Williams experienced gender dysphoria when she was intentionally misgendered and denied hormone treatment, in addition to being housed in jail with men.
What Is the Americans With Disabilities Act?
The Americans with Disabilities Act was established to prohibit discrimination against anyone with disabilities in areas of employment, transportation, public accommodations, communications, and access to state and local government programs and services, according to the US Department of Labor. The ruling states, "The ADA defines the term 'disability' broadly to include 'a physical or mental impairment that substantially limits one or more major life activities of such individual."
The reason gender dysphoria now falls under the ADA is because the ruling acknowledges it as a disability. The federal court ruled the 1990 landmark federal law protects transgender people who experience symptoms as a result of dissonance between their sex assigned at birth and their true gender identity. This will set a precedent that can be used to challenge laws attempting to restrict access to medical care and other areas that fall under the ADA, like employment and government benefits.
What Does the Decision Mean For People With Gender Dysphoria?
The federal ruling means that gender dysphoria is covered under the Americans with Disabilities Act. The decision applies broadly to all areas of society covered by disability-rights law, including employment, government benefits and services, and public accommodations. In addition to destigmatizing a legitimate health condition, AP News reports that the ruling provides legal protections to people with gender dysphoria in Maryland, North Carolina, South Carolina, Virginia, and West Virginia, and it may serve as a legal precedent for other states.