Products You May Like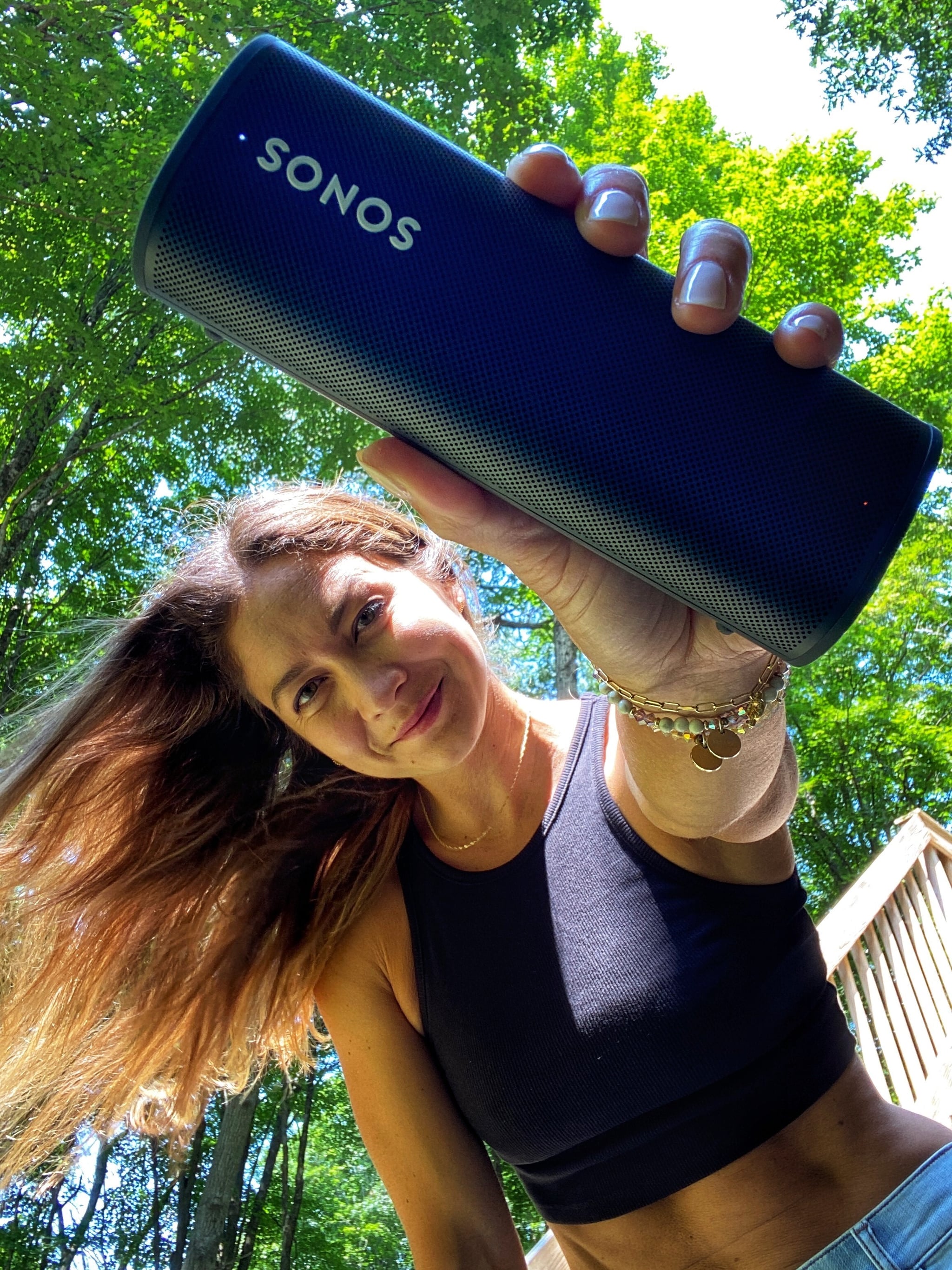 NASM-certified personal trainer Emma Lovewell has taught hundreds of classes on the Peloton platform including cycling, strength, and all the core-engaging workouts you love. Having all of those Peloton classes under her belt, Lovewell definitely knows a thing or two on the art of crafting the perfect playlist for a workout.
Before you randomly select a playlist for your next workout, keep reading to learn more about Lovewell's playlist making process, the speaker she uses, and a tip that she has shared with POPSUGAR on how each of us can craft the perfect playlist for our own workouts (or the one Lovewell has made for POPSUGAR readers below).
How Does Emma Lovewell Craft Her Playlists For Class?
For Lovewell, making playlists are "like creating soundtracks to [her] life." When it comes to crafting a playlist specifically for a workout, Lovewell shared that she pays close attention to the vibe of the workout she's planning. By thinking of the "arch of a workout" (the warm up, level of intensity, and cooldown), Lovewell is able to mold a playlist that supports each part of the workout she's crafting.
So when it comes to us creating our own playlist for a workout, Lovewell recommends that we pay attention to the "feeling" of the workout we're about to do. For example, if you're about to do a HIIT workout, craft a playlist that matches the high energy of that workout. If you're about to do a 10-minute stretch, then use a playlist that's more on the chill side.
That theory of creating a playlist based on matching energy can also be used for the reverse scenario. Maybe you've found a playlist (like Lovewell's) that you really want use for a workout but are not sure it's right for the workout you're about to do. Remember Lovewell's advice, think of the workout you're about to do, and the energy you'll need to do it. If the energy of the playlist matches the workout, then go for it. Otherwise, find or create a playlist that will match the energy of your upcoming workout.
Recently, Lovewell shared a playlist in partnership with the audio innovators at Sonos based on her hiking trip through Glacier National Park. For working out in her yard, on a hike, or on the beach, Lovewell mentioned that she brings the Sonos's roam speaker with her. Lovewell has also shared an exclusive-to-POPSUGAR 10-minute core-focused workout that pairs perfectly with her newly released playlist (which you can find in the chart below).
Emma Lovewell's Glacial Park Inspired 10-Minute Core Workout
Directions: Prep by warming up your body then complete the entire five-move circuit three times through for a core focused workout in just under 10 minutes.
Image Source: Courtesy of Emma Lovewell