Products You May Like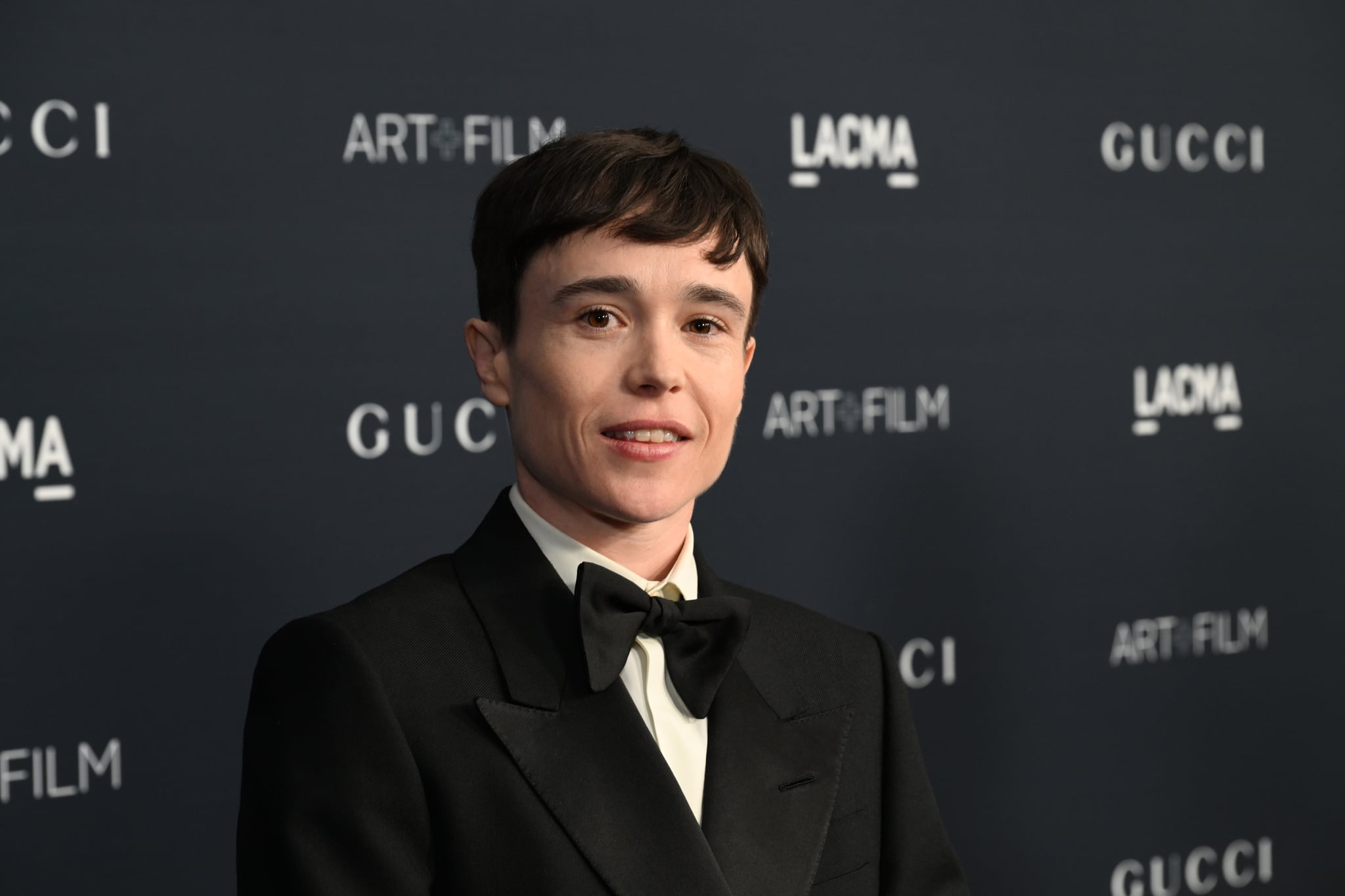 Elliot Page is celebrating his body and soaking up the sun. In an Instagram post shared on May 11, Page posed shirtless and smiling, getting vulnerable about his past struggles with his body and expressing gratitude for how far he's come.
"Dysphoria used to be especially rife in the summer. No layers, just a T-shirt – or layers and oh so sweaty – constantly looking down, readjusting my oversized T," Page captioned the photo. "It feels so f'ing good soaking in the sun now, I never thought I could experience this, the joy I feel in my body. I am so grateful for what gender affirming care has allowed me and I look forward to sharing more of my journey soon. #transjoy"
If you're unfamiliar with the term, gender dysphoria is defined as the "feeling of discomfort or distress that might occur in people whose gender identity differs from their sex assigned at birth or sex-related physical characteristics," according to the Mayo Clinic. Page previously told Esquire that before transitioning, his gender dysphoria manifested in a number of unhealthy ways, including struggles with depression and anxiety, panic attacks, and food.
The "Umbrella Academy" actor publicly announced he was transgender in December 2020 and has been very vulnerable about how difficult life was for him pretransition. "When Juno was at the height of its popularity, during awards-season time, I was closeted, dressed in heels and the whole look — I wasn't okay, and I didn't know how to talk about that with anyone," Page shared in an interview with Esquire. "I wish people would understand that that sh*t literally did almost kill me," the actor went on to say.
Since transitioning, Page has been adamant about reiterating the importance of gender-affirming care, especially amid all of the anti-trans rhetoric and legislation that US legislators continue to push forward. It's one of the reasons he decided to write his memoir, coming out in June.
"Trans people are facing increasing attacks, from physical violence to the banning of healthcare, and our humanity is regularly 'debated' in the media," Paige shared in a previous Instagram post announcing "Pageboy: A Memoir". "The act of writing, reading, and sharing the multitude of our experiences is an important step in standing up to those who wish to silence and harm us."
Fortunately, it seems that Page's public transition has been met with as much support and love as it has criticism. In his most recent Instagram, followers flooded the comments with words of encouragement and admiration. "We love to see some trans joy," one person wrote. Others shared similar experiences: "This is my first summer post top surgery. Wearing tank tops is my new favorite thing. So freeing! Thank you for being an inspiration to so many!" wrote one of Page's commenters. And one follower shared our exact sentiment: "So grateful to witness this new and free expression of you!"