Products You May Like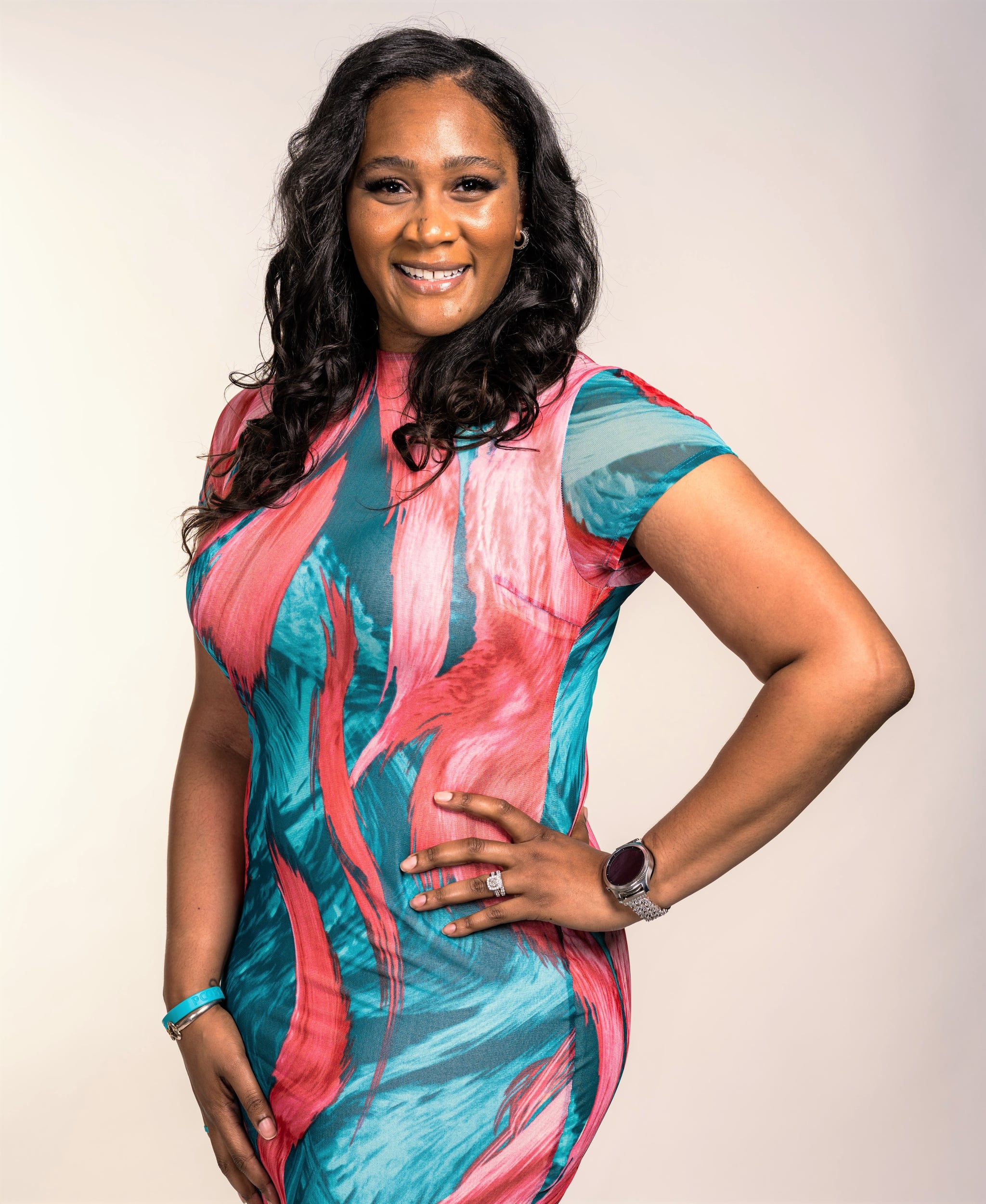 At the age of nine, Megan Pearson started showing some alarming health symptoms. She was having massive mood swings, pelvic pain, acne, and started losing her hair. Over the next few years, as her symptoms worsened, she gained around 75 pounds and never got her period.
"Throughout those years, between the ages of nine and 16, my mom was shuffling me to and from medical professionals, trying to figure out what was going on with me," she told POPSUGAR. "It was just like, what is happening? You're an active kid. What's going on?" To make things worse, doctors didn't seem to be any help. One told her to just lose weight. Another chalked it up to puberty. Shockingly, one medical professional told Pearson's mom that the symptoms were all in her head and that she should seek counseling.
Finally, they found a doctor who got it. After a series of tests including a pelvic exam, they came to a diagnosis: polycystic ovary syndrome, or PCOS. PCOS is a chronic condition that affects the lives and health of at least six to 12 percent of people with female sex organs of childbearing age, according to the CDC. And, according to research, Black women with PCOS have an increased risk of metabolic syndrome and cardiovascular disease compared to white women with PCOS. Neither Pearson or her mom knew what it was at the time of her diagnosis, but armed with this knowledge, they were able to conduct their own research.
"The number one reason why I'm passionate about PCOS is because it took so long to diagnose me and for us to do something about it," she said. Her doctor said she could help Pearson lose weight and regulate her period, but conceiving children down the road might be impossible. "At 16, I was like, 'I don't even care about that,'" she said. "So really things didn't hit me until around 21, when I was actually admitted into the ER because my cyst ruptured."
To make matters worse, Pearson was also diagnosed with cervical cancer at age 16 and had three different surgeries to remove the cancer over the next 10 years. Although she's currently cancer-free, she wants others to be aware of the connection of PCOS to other cancers: cervical cancer and ovarian cancer, as well as other health complications including heart disease and diabetes.
How PCOS Awareness Association Was Born
Pearson started spreading awareness about PCOS with handmade teal beaded bracelets after she found out teal was the official color of PCOS. "I just started giving them to friends and family and being like, 'Hey, thanks for caring about me, but it's larger than this. And here's what you need to know about PCOS. And wear this bracelet. And tell others.'"
"The number one reason why I'm passionate about PCOS is because it took so long to diagnose me and for us to do something about it."
After friends and family posted about the bracelets and PCOS on their social media accounts, she was being contacted by people all over the world who also have PCOS. That's when she realized with so many people dealing with PCOS, there should be a support system available. In 2012, PCOS Awareness Association was officially born. As a founder, Pearson also serves as the nonprofit's Executive Director.
Pearson explained that PCOSAA has a few pillars: advocacy, support, information, research, and resources. They have a social media platform called myPCOSteam where you can connect with other people with PCOS, and PCOSAA works with medical experts like ob-gyns, dietitians, endocrinologists, and dermatologists to provide the best information for those living with PCOS. They've also teamed up with Lujan Labs, a division out of Cornell University, to help fund their research "to get to the bottom of PCOS, trying to figure out the root cause."
Some of the services PCOSAA provides include the Crisis Text Line where you can text "PCOS" to 741741 from anywhere in the US or UK 24/7, which is invaluable if you are anxious, depressed, or dealing with any of the other stress and mental health implications of PCOS to have someone listen and provide additional resources. PCOSAA also connects with Expertscape, a database to find doctors and other experts who specialize in PCOS. They also have an FAQ page that answers some of the most pressing questions about PCOS.
"You have every right to say, 'no.' You have every right to have your own voice and be heard."
Pearson also started Man of Teal to provide information and resources for men who have someone with PCOS in their life. It was born out of her father's wanting to get involved and learn more about PCOS and how to help Pearson cope. Although the Instagram account is only a couple years old, it provides helpful information to learn more and support loved ones with PCOS.
What Pearson Wants Those With PCOS to Know
A PCOS diagnosis can feel overwhelming, but Pearson wants those who have the condition to know that they are not alone — it's estimated that at least five million people are living with PCOS. Pearson said she felt like nobody understood what she was going through after her diagnosis, but now she's armed with more knowledge and has spent many years of her life educating and helping others. "You just have to find that space that you feel comfortable in with others and talk more about it," she said.
Pearson added that you also have to be your own advocate because you know your body better than anyone else. "You have every right to say, 'no.' You have every right to have your own voice and be heard." she said. "If a medical professional is not hearing you and hearing your concerns, then you have every right to find a different medical professional."
Pearson and PCOSAA has made it their mission to help not only those who live with PCOS get the help and tools they need, but also inform everyone about this often misdiagnosed and misunderstood condition. Whether you've just gotten diagnosed with PCOS or have been living with it for years, know that you have a community of support behind you and millions of others who are going through the same thing. And if you need a little support and encouragement, give @pcosaa a follow.