Products You May Like
HISTORY HAS BEEN MADE❗️

Ilia Malinin lands the first quad Axel in history 🤯 at the #USIntlClasic pic.twitter.com/rppq73tQ5v

— U.S. Figure Skating (@USFigureSkating) September 15, 2022
Figure skater Ilia Malinin made history last night at the US International Classic. The 17-year-old American landed the first ever quad axel in competition, a groundbreaking moment and fitting culmination to the sport's years of high-flying quad dominance.
Malinin nailed the history-making jump, which requires four and a half revolutions in the air, en route to a victory in the lower-level competition in Lake Placid, NY. "It felt really good," Malinin said afterward, according to ESPN. "When I'm practicing it, it's pretty easy for me to figure out how to get the right timing and everything to have it be a good attempt. To do it in competition is a different story because you have nerves and pressure that can get in the way. . . . So I have to treat it like I'm at home, and it feels pretty good."
The quad axel is the last and most difficult of the quad jumps, all of which require four revolutions in the air. The quad axel actually comprises four and a half turns thanks to its distinctive forward-facing takeoff, a trait unique to all the axel jumps. Malinin said that Yuzuru Hanyu, the Japanese figure skating superstar who retired in July, "definitely inspired" him to try the jump. Hanyu, a two-time Olympic gold medalist, fell attempting the quad axel at Beijing 2022 and has previously said that attempting the never-before-done jump "is like walking in the dark," according to NBC Sports. American Artur Dmitriev Jr. also attempted a quad axel at the 2022 US Nationals, but he stepped out of the landing, and the jump was later judged to be underrotated.
In competition, the quad axel has a massive base value of 12.50, and landing it cleanly along with a bonus grade-of-execution point helped Malinin rack up 185.44 points in his free skate and win the US International Classic with 257.28 points overall. The quad axel was the first jump he attempted in his free skate, a typical strategy for figure skaters who'd rather try their hardest jumps on relatively fresh legs.
Who will be the next to nail, or even attempt, the difficult quad axel in competition? Well, there's always reigning Olympic champion Nathan Chen, who has reportedly attempted the jump in practice. Chen is currently taking a break from the sport, though, and won't be competing in the Grand Prix circuit this season. Malinin himself is scheduled to make his senior debut at Skate America on Oct. 21; would he use the bigger stage to attempt the jump again? We wouldn't put it past the 17-year-old, who's embraced the nickname "quad god" on social media.
Either way, now that the quad axel has moved out of the realm of myth and into real-life skating competitions, we're sure to see even more attempts in the future. What's next? Quintuple jumps? Never say never.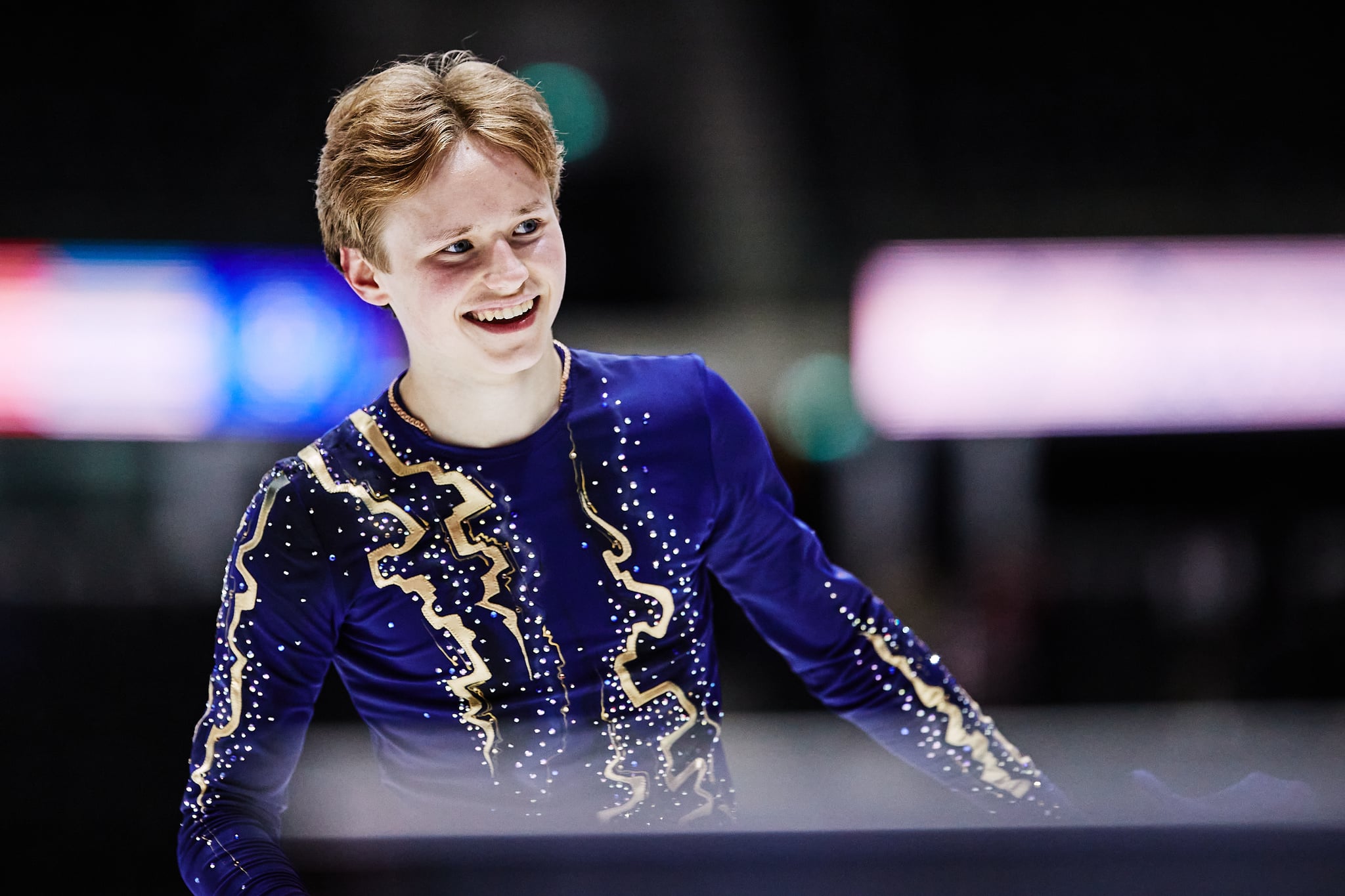 Image Source: Getty / Joosep Martinson – International