Products You May Like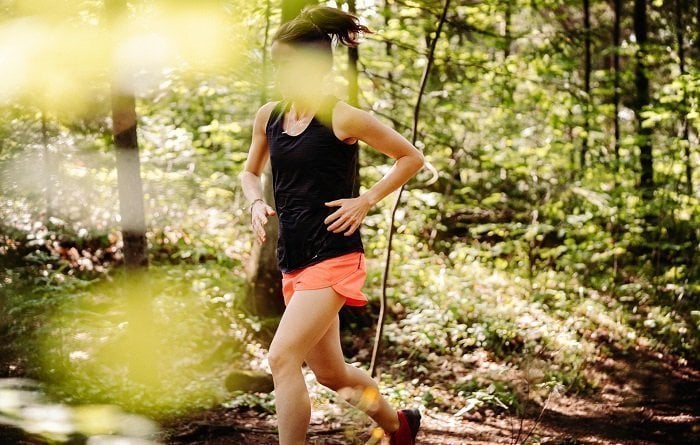 Do you have a friend that can always be found at the gym? Or what about that pal who's always looking for new ways to bring health and fitness into the conversation? They're the friend who seems will never stop to celebrate their 30th anniversary because they don't seem to be aging or slowing down. Nevertheless, the occasion should be marked with a gift.
Top Fitness Gifts
Shopping for gifts for a friend who loves to stay fit doesn't have to be hard or confusing. Here are ten ideas to help you pick the perfect gifts for your fitness junkie friend.
1. Workout Equipment
The quickest gift that comes to mind is workout equipment, and there are a lot of options from small bands and mats to huge machines with complicated weight systems. Although this might be the most obvious choice of gift for a fitness junkie, you should definitely observe their workout routine before buying the equipment.
Make sure the gift you have in mind fits with their fitness habits and goals before you give it to them.
2. Gym Membership
This suggestion may seem a bit counter-intuitive, especially if your health-nut friend already has a gym membership. However, offering to cover the cost of the membership for a few months is a surefire way to give them a gift that they'll actually use and appreciate.
Of course, you should talk to your friend about any existing membership commitments they have before you invest in this gift.
3. Workout App
If your fitness junkie friend doesn't have a gym membership and isn't interested in joining a gym anytime soon, you could opt for an app instead. There are tons of great workout apps that offer premium versions or one-time purchased access.
Talk to your friend about any apps that they're already using and offer to upgrade them to a premium subscription on their favorite app.
4. Workout Clothing
Workout clothing is great for both form and function because it allows a person to express themselves while also enjoying maximum comfort and flexibility during their workout routine. There are seemingly limitless options when it comes to choosing and gifting workout clothing.
When you're looking for workout clothing for your friend, you should definitely consider getting some sturdy and sustainable clothing that will last them a long time. Don't forget to take their personal style into account when you're choosing colors and cuts, as well.
5. Workout Accessories
In addition to the clothing needed for working out, there are countless accessories designed to make your pal's workout more enjoyable and effective. For example, you can get them a smartwatch that tracks their movement and heart rate as they exercise.
Or, you can go for a sturdy, reusable water bottle that they can take with them to the gym. These accessories can take a good workout and make it great.
6. An Adventure Experience
It's easy to assume that a gift has to be a physical object that you wrap and give to your friend. However, you can also give the gift of an experience instead of an actual item.
If your friend is interested in health and fitness, then they're probably also interested in outdoor activities such as hiking, swimming, or climbing. You can give them a gift certificate for an outdoor adventure, such as white-water rafting, time at a rock-climbing gym, or an excursion out in nature for a day or two.
This way, you can leave them with a fun and exciting workout, plus all of the beautiful memories that you'll make together on the adventure.
7. A Personal Trainer
Of course, you can't wrap and deliver a personal trainer, but if it's something that your fitness junkie friend is interested in, you could give them the gift of several sessions with a personal trainer.
This is an especially great gift for a friend who might be stuck in a rut or who's working towards bigger and better fitness goals in the coming year.
8. High-Quality Shoes
One of the most important pieces of equipment for any type of workout is the right shoes. Not only are they practical, but they're also a huge component when it comes to staying healthy and uninjured while exercising. You can invest in your friend's health and overall fitness goals by giving them a pair of good quality sports shoes.
You can also go in together with a few other friends to pay for a nice pair of shoes together. The benefits and long-term use of a great pair of sports shoes will definitely be appreciated by your fitness junkie friend.
9. Post-Workout Pampering
Health and fitness don't just happen in the gym; it's a lifestyle that extends long after the workout. So, you might consider getting your fitness-savvy friend something that will help them relax and reset after they exercise.
For example, you can give them a specially-formulated body wash or a massage apparatus that will help stretch and relax their muscles. Or, you can gift a spa treatment for the friend who really needs a break to complement their workout routine.
10. Health Food Subscription
If the fitness buff in your life is into eating healthy as well as exercising, then you can gift them a subscription to a health-focused food subscription program.
There are many subscriptions that deliver fresh and healthy food directly to your friend's door, along with a recipe card and all of the ingredients that they need to make a delicious homemade meal. Your fit friend will appreciate the ease and freshness that the subscription brings to their health regimen.